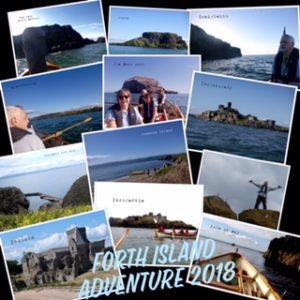 Dunbar Coastal Rowing Club was established in 2010, to offer traditional rowing skills to the Dunbar and surrounding communities.
It is a not-for-profit, community based organisation affiliated to the Scottish Coastal Rowing Association. The aims of the Scottish Coastal Rowing Association are to reintroduce and promote coastal rowing, traditional boat building skills and skiff racing around the Scottish coastline and inland lochs.
The club currently has two St Ayles skiffs, The Volunteer and Black Agnes, which were built by club members. Both these boats are used for regular rowing sessions, throughout the year from the Victoria Harbour in Dunbar.
As well as attending other regattas, the Dunbar Coastal Rowing Club host their own annual event, during the summer, in Dunbar.
Apart from racing, the club also holds a number of cruising and social rowing events including an annual row and picnic up the river Tweed.
The club is open to all over 16 year olds, there being no upper age limit and children under 16 who are accompanied by their parents who hold a family membership.